As I was about to settle down to upload a three-day pending post for yogaaatral, my husband asked me to come to terrace immediately. The urgency in his voice clearly meant that there was something beautiful to witness in the skies. If you have been reading my posts, you know how much I love the sky, clouds, sunrise and sunset..and mountains and trees of course. So, I had to rush. Here is the post, not the one I had already planned to upload but the one that nature had planned for today.
The moment I set my eyes on the skies, it looked like this:
On one side: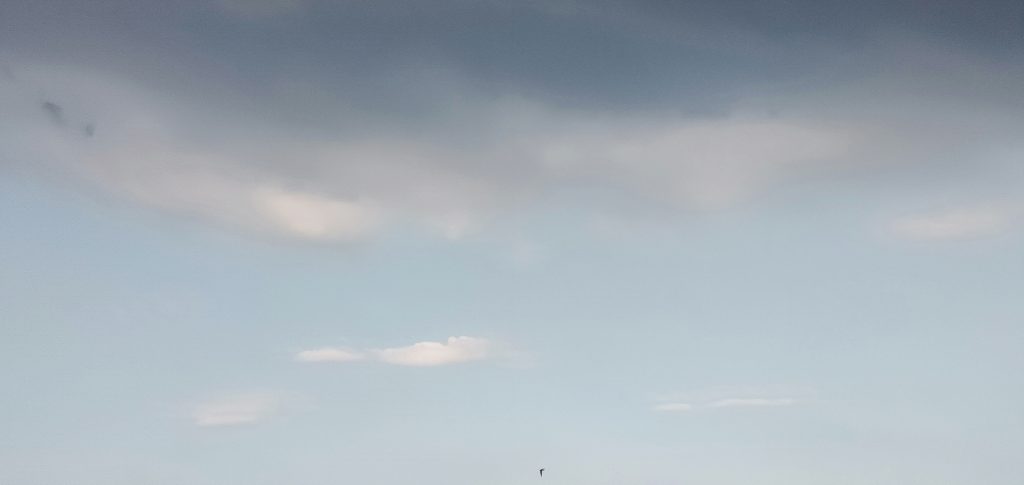 The other side: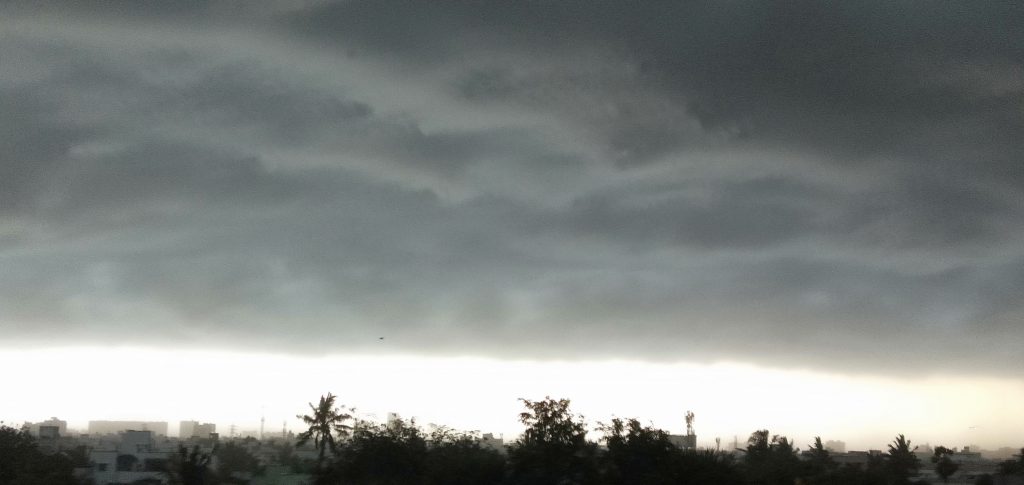 "Fly away crow..before the dark clouds catch up with you". I was wondering if it was left to itself...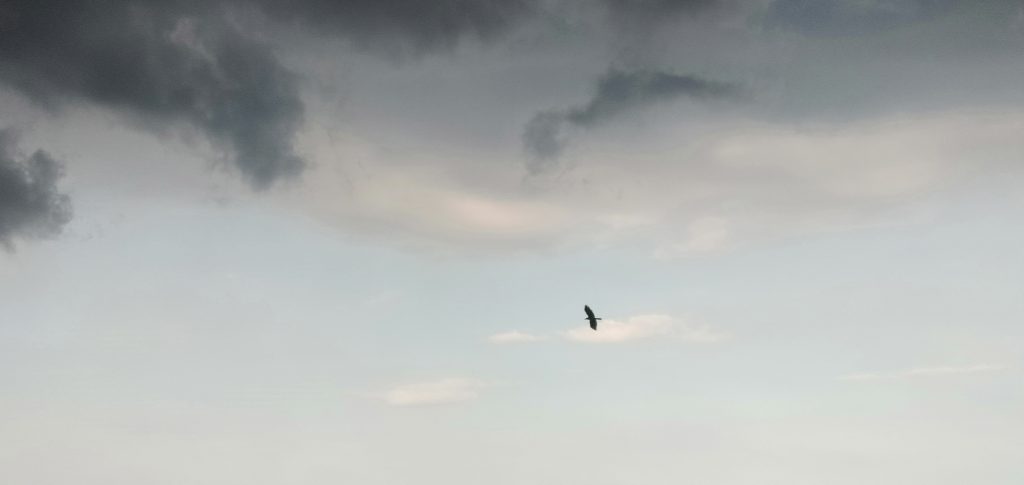 "When have we ever left our crows on their own in tough situations?" the remaining crows seem to be asking me.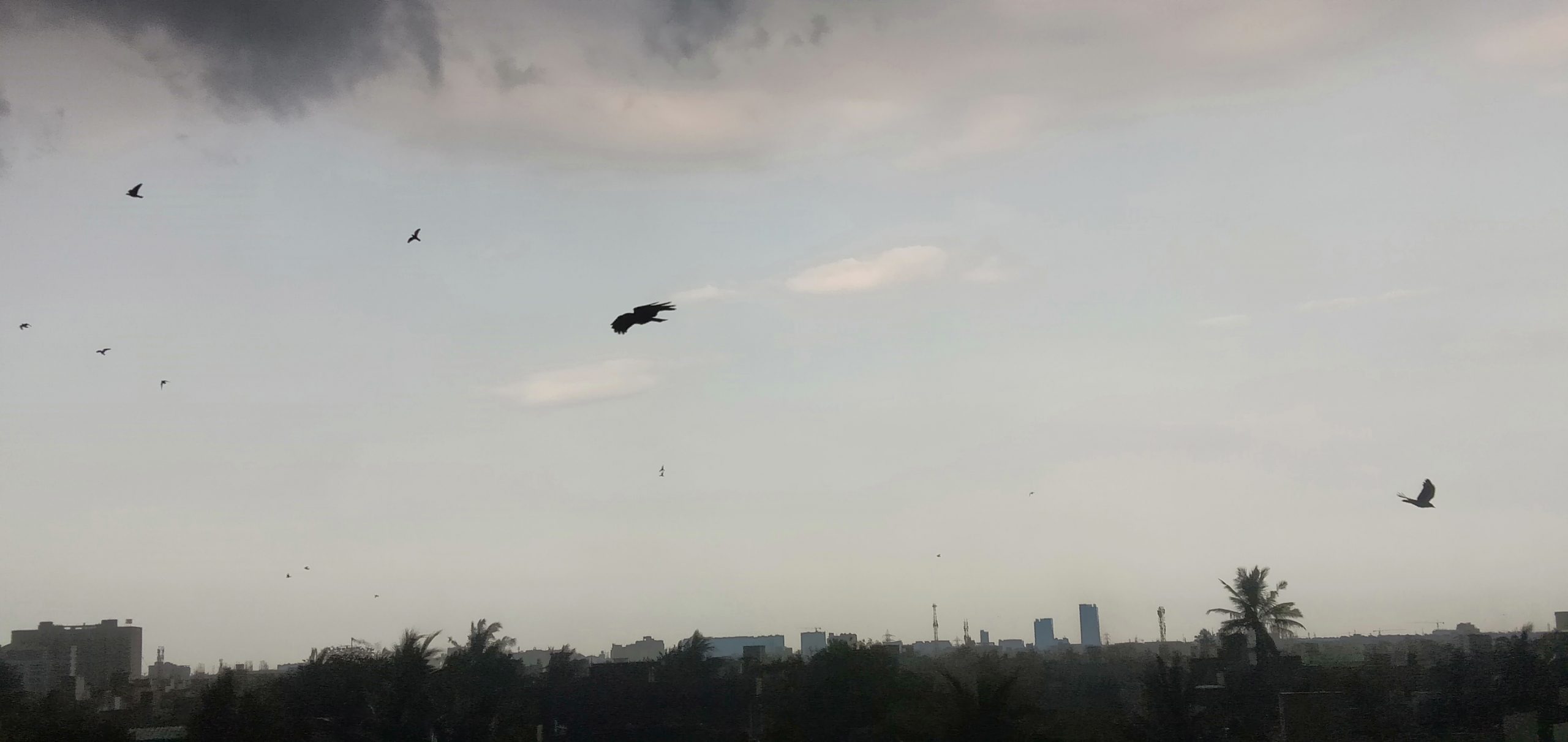 I could not resist climbing on the water tank. The view of lake from the water tank: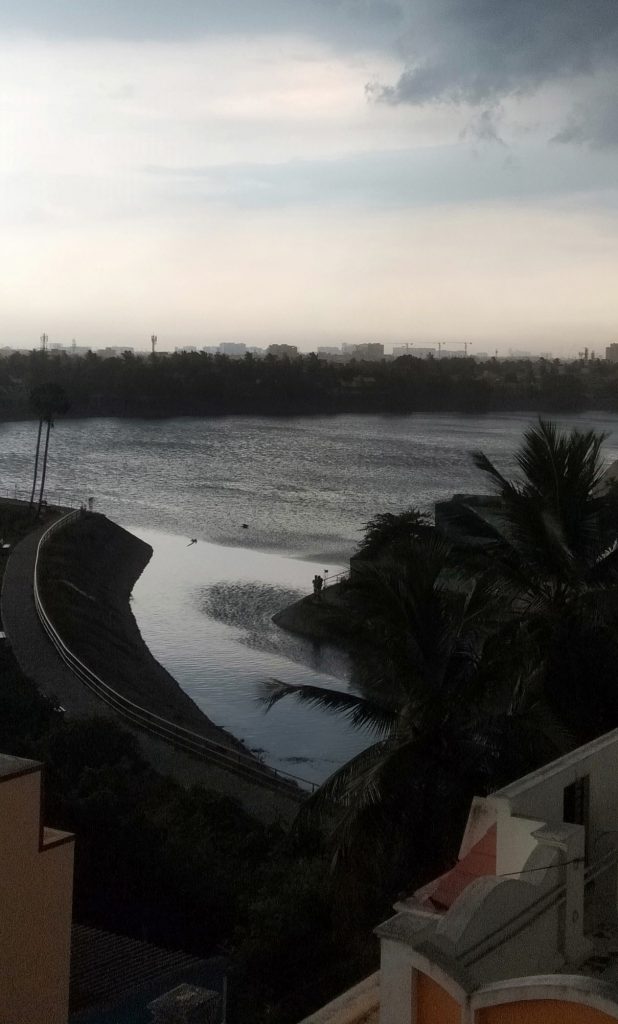 As the force of the wind was increasing, I had to get down the water tank. As I landed on the terrace, the lake was already becoming more scenic.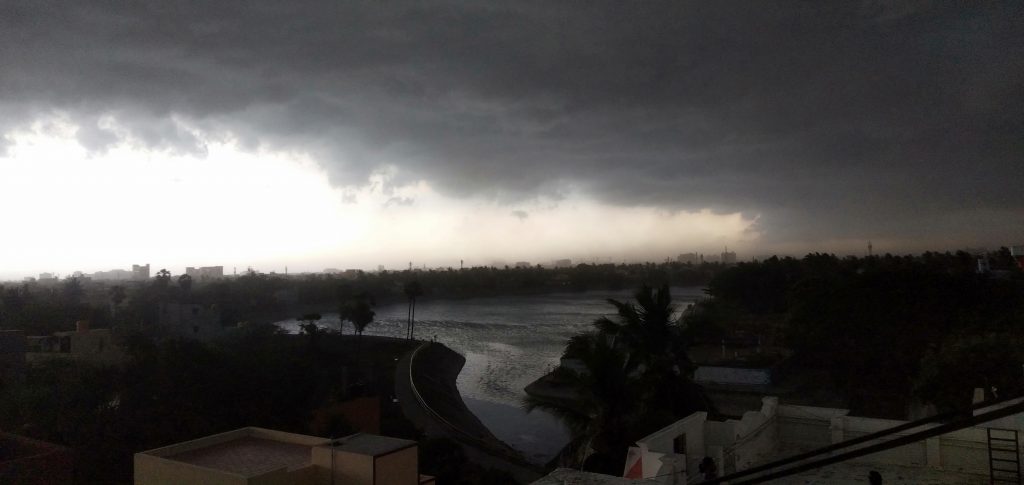 Now it is dark clouds on the other side as well: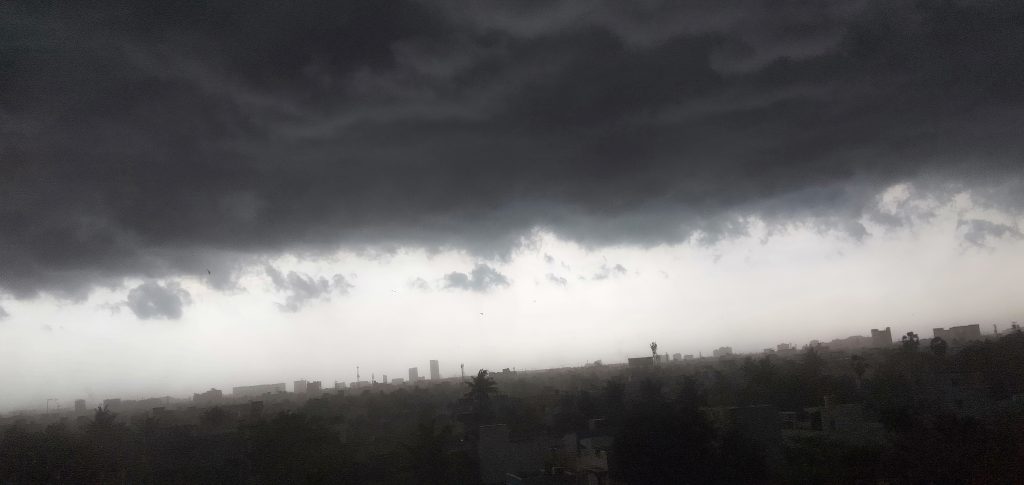 Dust all over and lake view is no more clear: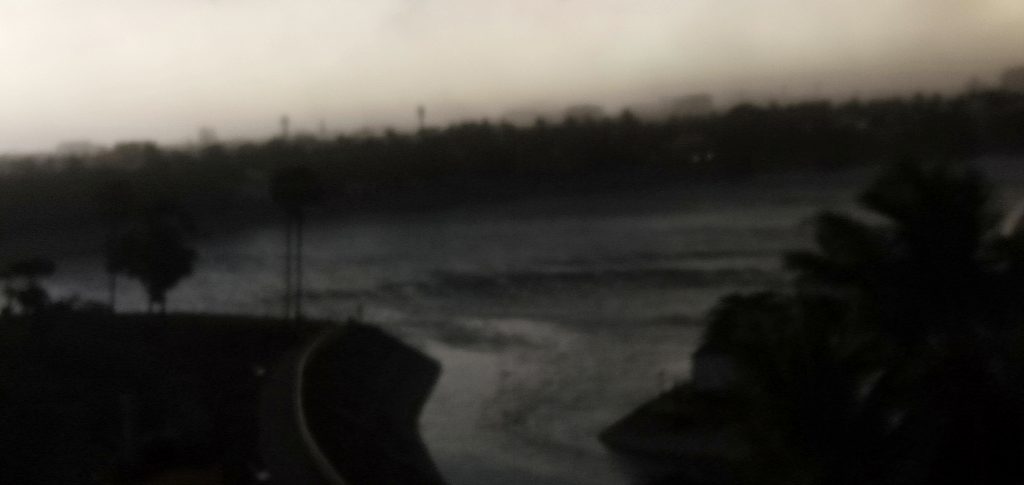 The skies lived up to the expectation and rained for about an hour. Some relief during summer; to our hearts as well.
Despite having to postpone the work, being amidst nature gives a special feeling, a sense of happiness. Ever since I wrote about the benefits of watching sunrise and sunset, I have hardly been in terrace during those moments to watch sunrise and sunset. Fine, today's was a different experience. Nature has endless beauty in store that one can hardly afford to miss those beautiful moments. It is more than enjoying nature; the moments we are surrounded by nature are the moments the mind is relaxed. Nature has the power to calm the mind, it makes man bond with nature; these are also moments of self-realization making us feel humble.
The abundance of the beauty of nature is more than just a visual treat. Being amidst nature calms the mind; frees the mind from seemingly never-ending floods of thoughts and promotes calmness. Being surrounded by nature makes us feel one with universe and also makes us humble.
Corona may have locked us behind the doors forcing us to work from home. Still, we find ways to stay connected with nature. It not only energizes our mind but also gives us an opportunity to maintain healthy social relationship with our neighbors. After all, aren't we social animals?