Yoga for Health Conditions will be about yoga poses to treat various health related issues. Performing the poses mentioned for specified physical and psychological issues will help the practitioner be relieved of the health conditions.
It is highly recommended to take into account one's flexibility while performing a pose. Yoga blocks can be used for support.
Sending you our best wishes for a very healthy yoga session.
Blessed are those who get relieved from headache with a cup of coffee or two hours of sleep or may be after a breath of fresh air...
Terms associated with stress relief including meditation and breathing techniques are trending search topics in Google these days. No wonder, considering the current global situation. Yes, corona has negatively impacted the mental makeup ...
Our lungs connect us with the universe. Every cell in our body needs oxygen to survive. Lungs inhale air and transports oxygen to the cells through blood and exhales carbon dioxide thereby maintaining the body in healthy ...
Chronic neck pain has become one of the most common health conditions affecting global population. Work related neck pain apart...
Ancient Siddhars have mentioned that constipation and indigestion are the root causes of all ailments. Constipation not only affects physical health but also negatively impacts mental health. According to studies,..
The importance of having healthy digestive function can never be over emphasized. In one of our earlier posts, we had written about yoga for ...
Physical labor, traditional foods, good sleep, good environment and staying stress-free contributed to the healthy immune system enjoyed by our ancestors. Times have changed now and corona has made things ...
Every birthday can bring in loads of memories and along with it can make the mind list all past accomplishments, abandoned efforts and a lengthy to-do-list...
Back pain is one of the most common health conditions these days. Out of the various reasons for back pain, the obvious reasons are the lifestyle and working pattern that are prevalent...
Siddhars of ancient Tamilnadu have clearly mentioned that lack of sleep leads to various health conditions including constipation, indigestion, lack of clarity...
Various studies have been conducted across the world to assess the benefits of yoga. It has been proven by studies that yoga is effective for heart health. Read on to learn about 16 most effective yoga poses for heart...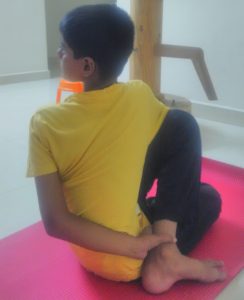 Recent years have witnessed a great increase in the population suffering from acid reflux. A research conducted in Norway has announced that those suffering from acid reflux has increased by 50 percent in 10 years...