Out of the many amazing arts that our ancestors gifted us with, mudra therapy is among those that are still practiced by various civilizations around the world. Mudra for lung health is the need of the hour considering the pandemic phase that global population is going through.
Check this post for the most effective pranayama for lung health.
Various studies have proved the efficacy of mudras in treating respiratory conditions including asthma and promoting lung health. 
In a study comprising 50 participants with asthma, the positive impact of mudra practice was experienced at the end of a single 30-minute session itself.
Each of our finger tips has over 3,000 touch receptors. These receptors get stimulated by light pressure. The hand is associated with various parts of the brain. When touch receptors are stimulated using light pressure, certain parts of the brain are stimulated thereby promoting body and mind health. Hence, hand mudras are very effective in treating various illnesses. 
Visit this page for the most effective 23 yoga poses for lung health.
Deals and Coupons – Additional 5% Off
Additional 5% off on all Products at HerbsPro.com, Use Coupon Code ES2022 to avail additional 5% Discount on all Orders, Offer valid till 1st to 28th February 2022. Visit
this page
to avail discount. 
Mudras for Lung Health
For relief from common cold to severe respiratory conditions including asthma, perform the below-mentioned hand mudras for lung health.
1) Bronchial Mudra
Studies have proved that Bronchial Mudra is effective in relieving severe respiratory conditions including asthma. Practicing this mudra for healthy lungs can produce optimal benefits.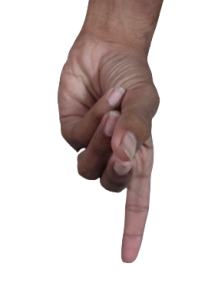 Instructions
Here is how you perform Bronchial Mudra.
Sit on Lotus Pose, Easy Pose or any other meditation pose you are comfortable with.
Stretch the fingers of both the hands.
Place your little finger at the base of the thumb.
Place your ring finger on the first line of the thumb.
Bring the tips of middle finger and thumb together and apply light pressure.
Hold the mudra for 45 minutes. You can also practice the mudra for 15 minutes per session for three sessions in a day. 
2) Anjali Mudra
Anjali Mudra promotes deep breathing and hence works as an effective mudra for lung health.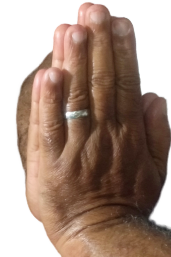 Instructions
Assume any meditative posture including Lotus Pose and Easy Pose.
Bring the palms of your hand together close to your heart chakra..
The elbows of both hands should be aligned in a straight line. 
Hold the mudra for 30 minutes. 
3) Asthma Mudra
Asthma Mudra regulates breathing. It helps to relieve breathing issues.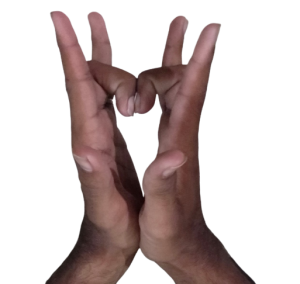 Instructions
Place the nails of middle fingers of both hands against each other.
Place the base of the thumb against each other'. Keep the other fingers stretched.
Hold the mudra for 30 minutes.
4) Linga Mudra
Linga Mudra relieves blockages in lungs. It aids in relieving lung conditions including asthma. It is considered one of the best mudras for lung infections.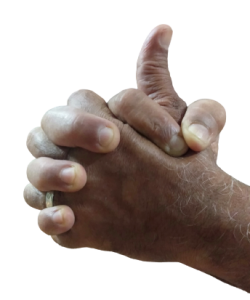 Instructions
Assume Lotus Pose, Thunderbolt Pose or Easy Pose. 
Bring the palms close to your chest and place them against each other as in salutation pose. Interlock the fingers of both hands. 
Lift the thumb of left hand and encircle it with the thumb and index finger of right hand. 
Close your eyes and place your focus on mudra. 
Hold the mudra for 30 minutes. 
Perform the above-mentioned hand mudras for lungs to be relieved of respiratory conditions and to boost your physical and mental health.
Special Discount Offers - Valid till 28.02.2022
To purchase Thermals, Henleys and Track Pants for discount up to 40% visit this page.
By purchasing for Rs. 999 or above you can avail an additional discount of 10%. Visit this page for availing additional discount. Coupon Code: CX10.