If you are one among those who always has a target to achieve with a deadline that can't be closer,may be you should take a few minutes off to read this post.
Constant workload and challenging assignments can bring out the best in us but the demands at work may cost us heavily. There is no denying that work helps to live comfortably but often the demands at work can make life difficult. Just because I pen my thoughts related to work-life balance does not mean that I am handling my work pressure the way it needs to be; I am writing this because I have experienced the ill-effects of not adhering to work-life balance rules. I have failed as many times I had vowed to maintain work-life balance.
Work-Life Balance
In today's world, when one has to work really hard to handle the economic needs of their family, work-life balance takes a beating. Balancing work and life is about spending one's time and energy in such a way that both the demands at work and the needs, not just from financial perspective, of self and family are met. Life in work-life balance is inclusive of maintaining one's physical and mental health, family health, spending time with family, socializing and contributing to the society at large.
The tendency to neglect health is often seen when one gets more involved in work. It is followed by spending less time with family, not indulging in favorite pastime activities, in short, near about ignoring everything that does not spell work. All these naturally lead to negatively impacting one's work-life balance.
In a recent visit to Yercaud, it was fun to watch a monkey that was looking for food in the balcony of the resort which was perched at the top of the hill. Even more amusing was to watch how well it balanced itself in great heights. Okay, this must be work-life balance?

Monkey's eye view...?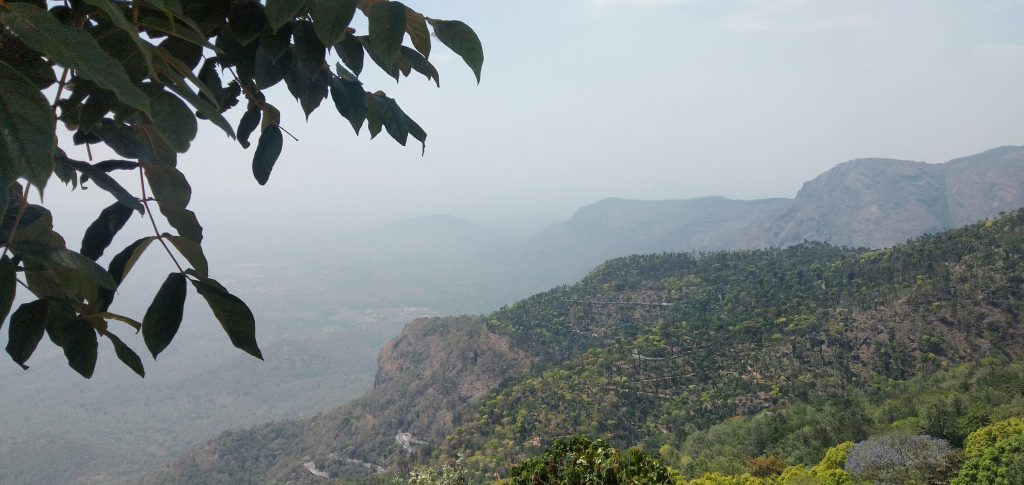 Picture of a different monkey (naturally) about 9 years ago, in the same resort in Yercaud. Monkeys balance so well really.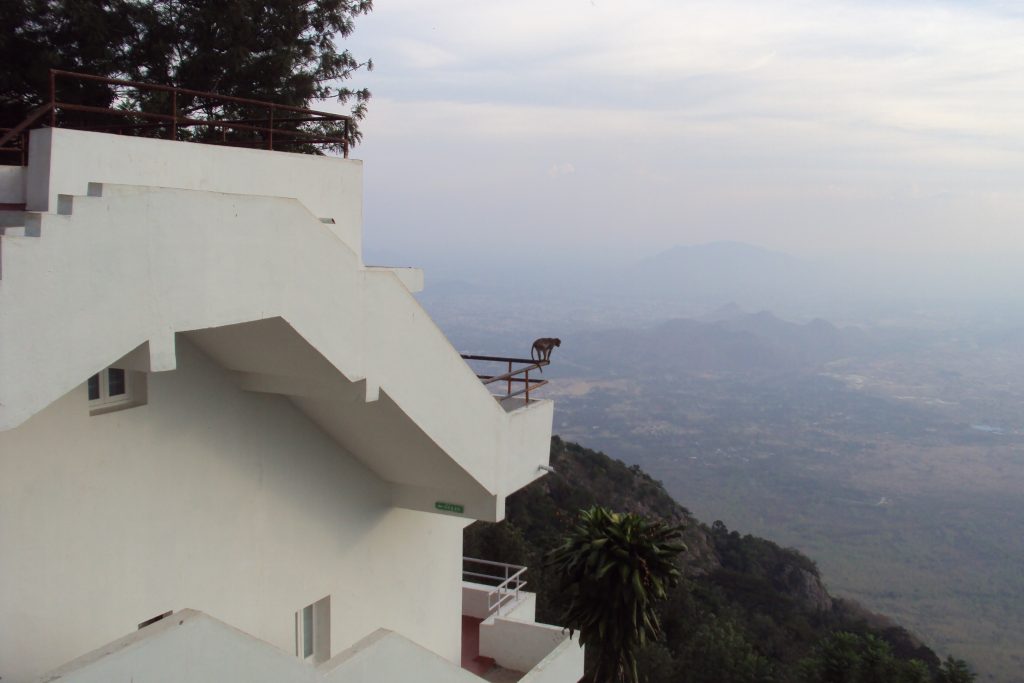 Signs of Poor Work-Life Balance
Some of the signs that work-life balance are poor include:
Spending more time at work; not having defined work hours
Irregular food habits and that include having improper meal time, not ensuring having balanced diet and consuming unhealthy foods
Lack of exercise
Not spending enough time with family
Insomnia
Not getting involved in favorite pastime activities
Staying out of touch with relatives and friends
Stress
Lack of patience and tolerance
Improper planning
Inability to prioritize 
Dissatisfied with work despite working for long hours
Low confidence levels
Lack of focus
Ill Effects of Poor Work-Life Balance
Some of the ill effects of improper work-life balance include:
Physical / Mental Fatigue: Spending long hours at work affects work-life balance. When one works beyond limit physical and mental fatigue become unavoidable.
Insomnia: Working beyond office hours postpones one's bed time. 'Work from home' culture also contributes to staying awake in the night and going to sleep at the crack of dawn; and we are not talking about night shift people here. This, gradually leads to insomnia.
Spending Less Time with Family: When work-life balance is not maintained, one spends less time with family. They often fail to make it to special occasions at relatives' place. When one works hard to keep their family happy and content, extended work hours defeat the very purpose of one's efforts..
Spending Less Time for Self: Poor work-life balance also leads to one spending less time for self. Exercising, involving in favorite pastimes all take the back seat as one goes about spending more time in front of the system.
Stress: Sure you sensed it coming. The above-mentioned effects naturally contribute to stress. When one is tired physically and mentally, when one does not sleep well, when one does not spend enough time with family and enough time for self-care, you can hardly expect the person not to experience stress, right?
These are all just a few negative impacts. However, each of these can lead to various other effects.
How to Maintain Healthy Work-Life Balance?
I beg your pardon. I am still in the process of developing the qualification to speak about it. I write this post so it serves as a reminder to every one of us who compromised on the happiness of the family, let go off some of the best moments in life, missed opportunities to be involved in fields that one is passionate about, blocked one's chances at self-progress and abandoned favorite pastime activities.
Our life is in our hands; it all depends on how we shape our lives. Let us maintain healthy work-life balance to heartily enjoy the true essence of life. Let us not postpone, as life is very beautiful.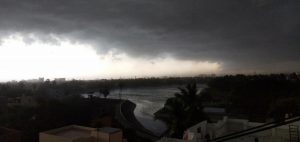 As I was about to settle down to upload a three-day pending post for yogaaatral, my husband asked me to come to terrace immediately. The urgency in his voice clearly meant that there was something beautiful to witness in the skies. If you have been reading my posts...
Read More »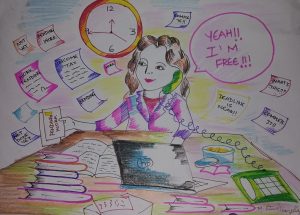 The idea of creating this post was born when I mentioned 'people pleaser' while translating the Throat Chakra post.
Read More »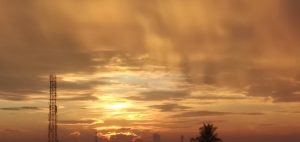 Well, the post for 82-nd yoga pose is ready for upload. But what held me back was my wish to share the beauty of the sky that I witnessed this morning. In a lifestyle with fixed routines
Read More »